Just because your health needs may change, it doesn't mean your life or the cost to secure the right support will change. At Richmond Place, we provide personal care in Lexington, KY, that gives you just the help you need so you can do what you want, when you want – and all for one all-inclusive rate. We'll assist with the basic activities of daily living, like bathing, dressing and grooming, medication management, and personal maintenance … so you can continue to live the life that you want to live with no surprise fees.
Services
Health and Wellness Navigation
Richmond Place is committed to offering a holistic approach to your total health and well-being.
That's why we provide a highly trained senior Health and Wellness Navigation team, who will work personally with you to anticipate your health and wellness needs and to address them. They'll guide you through the many programs, services, and amenities we offer, focusing on all 8 Dimensions of Wellness to ensure your overall physical, psychological, and social well-being. Our Navigation team will also help guide you through any medical challenges that may lie ahead, offering assistance with:
Preparation and follow-up for outpatient or hospital care
Coordination of appointments and arrangement of transportation
Coordination of post-acute care or in-residence wellness checks and the delivery of specific nutritional meals
Transitioning you to higher levels of care whenever you may need it
Personal Services
At Richmond Place, we know the way we provide our services to you is just as important as the services themselves.
We're committed to ensuring each interaction with you and your family is meaningful and memorable. Below are just some of the personal services we provide:
Assistance with daily living activities, such as bathing, dressing and grooming, and medication management
Nurse onsite 24 hours a day to ensure your health and safety needs are always met
Convenient transportation to a wide variety of scheduled events and outings as well as to medical appointments
Emergency response system, providing personal safety and offering peace of mind
Pet-friendly campus
Cleaning service and flat linen service every week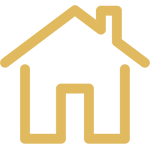 Residential Services
When you choose personal care at Richmond Place, you'll enjoy the freedom and flexibility to do what you want, when you want, with a helping hand anytime you need it.
These are just some of the residential services we take care of, so you don't have to:
Prompt and complete maintenance of residences, appliances, and gathering spaces
Meticulous lawn care and grounds maintenance to ensure that Richmond Place always look beautiful and inviting year-round, both for you and for your visitors
24-hour staffing
Therapy Services
Thrive Therapies offers outpatient and home health occupational, physical, and speech therapy services at Richmond Place Senior Living.
Thrive provides evidence-based therapy to empower clients to achieve independence, minimize declines associated with aging, and allow clients to thrive in their within the community. When Thrive Therapies was founded, the aim was to improve lives by engaging the mind, body, and spirit through compassionate patient care, the masterful practice of integrity, and the application of evidence-based practice to patients' unique needs. This partnership provides added value to our residents as Thrive Therapies is a trusted leader and therapy provider for seniors.
Amenities
Restaurant-style, chef-prepared dining with a delightful menu, ranging from gourmet cuisine to bistro fare
On-campus, full service, hair salon and barber shop to keep you looking and feeling your very best
Fully equipped Fitness Center, Wellness Center, heated outdoor pool, and walking paths to help you stay active
Game room, billiards, and outdoor putting green keep the fun going!
Convenient access to on-campus memory care if ever needed
Meeting rooms, private dining room, and guest suites to accommodate friends and family
Wi-Fi access throughout the community to keep you connected
Dining
A delightful, full service, restaurant-style experience every day. A delicious, healthy variety of fresh, chef-prepared dishes from an eclectic menu designed with the help of registered dieticians.
And a customized meal plan designed just for you.
That's dining at Richmond Place, and it doesn't get any better! If you have special dietary preferences or a medically prescribed diet, we'll create delicious meals to accommodate your specific needs and requests.
Floor Plans & Pricing
Your beautiful personal care apartment home has everything you want, with contemporary layouts designed with you in mind. Each one has a bright, sunny interior and smartly equipped kitchenette. Every residence also includes an emergency response system for your peace of mind.
Oh, and of course, pets are always welcome too!
View our all-inclusive pricing and take a look at our comfortable, spacious alcove, one-bedroom- and two-bedroom floor plans to see which one is right for you.
View Our Floor Plans
FAQs
What is the difference between personal care and a nursing home?
Personal care gives you the helping hand you need to keep active, stay engaged, and pursue your passions. You'll live in a beautifully appointed apartment home and receive assistance with the basic activities of daily living, tailored to your specific needs, such as help with bathing, dressing and grooming, medication management, and personal maintenance. Nursing homes, on the other hand, are for those with chronic medical conditions or disabilities, or those in chronic pain, who require round-the-clock care and supervision by licensed skilled nursing professionals.
How do families typically pay for personal care?
There are a variety of options families use in order to help pay for personal care. Below are a few that you may want to consider:
Long term care insurance
Life insurance
Veteran's benefits
Sale of a home
Reverse mortgage
Bridge loan
Annuity
We suggest you consult with a financial advisor to discuss which would work best for your family.
What should I look for when choosing a senior living community?
There are quite a few things to consider when choosing a senior living community. That's why we've created an evaluation guide and checklist to help you as you start your process and begin touring various communities. We think you'll find it incredibly helpful. You can download the guide below.
Do you allow pets?
Yes! Richmond Place is a pet friendly community. We know that "you just wouldn't be you" without your beloved pets. They're like members of your family, and here, family is always welcome!
Come by for a visit so you can see for yourself why Richmond Place is the perfect place for you to live
the life you want to live!